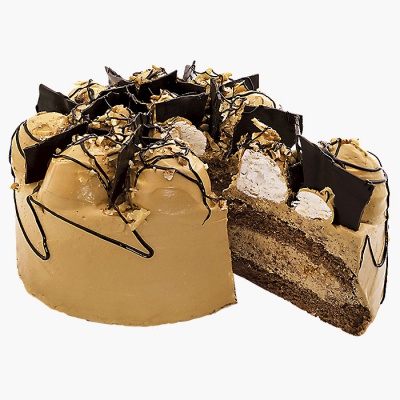 Via Gra
Delivery after 12 hours
*
8500 AMD
Checkout
*
The delivery time is specified for Yerevan and can increase depending on the distance to your city.
Description
Description
A unique type of dessert, made with walnuts and with the addition of whipped cream and aromatic cocoa powder. The taste of instant coffee will make the cake special.
Ingredients: Wheat flour b / t, sugar, chicken egg, butter, condensed milk, confectionary glaze, margarine, cocoa powder, sour cream, vanilla, baking powder.